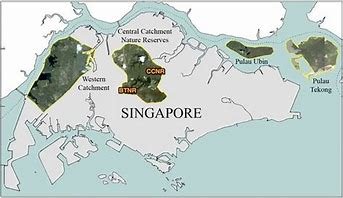 Singapore
Vivo City VPS Singapore Cores 1, RAM 1500 MB, SSD 30 GB
CPU: 1 Core

RAM: 1500 MB

Disk: 30 GB SSD

Network: 50 Mbps, Bandwidth unmetered

IP: 1 x IPv4
Sim Lim Square VPS SSD Singapore Cores 2, RAM 2500 MB, SSD 30 GB
CPU: 2 Cores

RAM: 2500 MB

Disk: 30 GB SSD

Network: 75 Mbps, Bandwidth unmetered

IP: 1 x IPv4
Orchard Road VPS SSD Singapore Cores 4, RAM 3500 MB, SSD 40 GB
CPU: 4 Core

RAM: 3500 MB

Disk: 40 GB SSD

Network: 75 Mbps, Bandwidth unmetered

IP: 1 x IPv4
Chinatown VPS SSD Singapore Cores 4, RAM 4500 MB, SSD 50 GB
CPU: 4 Core

RAM: 4500 MB

Disk: 50 GB SSD

Network: 100 Mbps, Bandwidth unmetered

IP: 1 x IPv4
Botanic Gardens VPS SSD Singapore Cores 6, RAM 6500 MB, SSD 75 GB
CPU: 6 Core

RAM: 6500 MB

Disk: 75 GB SSD

Network: 120 Mbps, Bandwidth unmetered

IP: 1 x IPv4
The Merlion VPS SSD Singapore Cores 8, RAM 8500 MB, SSD 100 GB
CPU: 8 Core

RAM: 8500 MB

Disk: 100 GB SSD

Network: 200 Mbps, Bandwidth unmetered

IP: 1 x IPv4
VPS Singapore: Your own Fast server environment
Do you have an online business in Singapore? Or are you an online professional in Singapore? Then we advise you reliable vps hosting in Singapore. DMCA4FREE offers a wide range of cheap and reliable vps hosting packages in Singapore.
A VPS is a Virtual Private Server. This server stimulates a dedicated server within a shared web hosting environment. We host high quality private servers worldwide. All our virtual private servers are equipped with AMD and Intel processors.
The benefits of a Fast vps in Singapore
An own virtual private server from DMCA4FREE can be beneficial for your website. It offers you many benefits, like:
Great reliability
More data backup
Proper security
Total control of the server
Great reliability
With a VPS you can improve the performance of your website. A better performance will increase the reliability of your website.
More data backup
With our vps Singapore all your data is stored on a virtual server. You can easily access the data at any time and place.
Proper security
A lack of website security can break your website. An unprotected website is risk to your customers, the public and other businesses. Our vps hosting in Singapore ensures a proper security 24/7.
Total control of the server
VPS hosting Singapore gives you a full root access to the server. You will have the total control of the server environment. This means you can open a port or install software everywhere and at any time, without asking to the provider.
Cheap and reliable vps in Singapore
DMCA4FREE offers cheap and reliable vps server packages in Singapore for all the online entrepreneurs and web professionals. If you have a small online business, we advise you a vps package with 2 or 3 GB. Are you an online entrepreneur with more websites or a big online business? Then we have vps packages with 4, 6, 8 GB or more.
Interested in vps hosting in Singapore?
Do you want to have more information about our cheap vps hosting in Singapore? Or are you interested in a vps hosting package? Then take a look at this website for more information about vps in Singapore. Or contact us online. Our support desk is available 24/7.