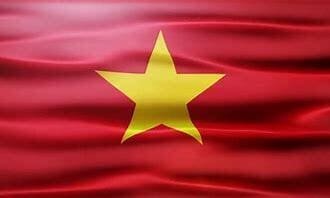 Hanoi
VPS Hanoi Vietnam CPU 1, RAM 2GB, SSD 50GB
CPU: 1 Core

RAM: 2 GB

Disk: 50 GB SSD

Pay 3 months, get 1% discount
Pay 6 months, get 2% discount
Pay 12 months, get 4% discount
Pay 24 months, get 6% discount

Network: 1 Gbps, 2 TB Traffic

IP: 1 x IPv4
VPS Hanoi Vietnam CPU 2, RAM 4GB, SSD 50GB
CPU: 2 Core

RAM: 4 GB

Disk: 50 GB SSD

Pay 3 months, get 1% discount
Pay 6 months, get 2% discount
Pay 12 months, get 4% discount
Pay 24 months, get 6% discount

Network: 1 Gbps, Traffic 2 TB

IP: 1 x IPv4
VPS Hanoi Vietnam CPU 4, RAM 8GB, SSD 50GB
CPU: 4 Core

RAM: 8 GB

Disk: 50 GB SSD

Pay 3 months, get 1% discount
Pay 6 months, get 2% discount
Pay 12 months, get 4% discount
Pay 24 months, get 6% discount

Network: 1 Gbps, Traffic 3 TB

IP: 1 x IPv4
VPS Hanoi Vietnam CPU 8, RAM 16GB, SSD 50GB
CPU: 8 Core

RAM: 16 GB

Disk: 50 GB SSD

Pay 3 months, get 1% discount
Pay 6 months, get 2% discount
Pay 12 months, get 4% discount
Pay 24 months, get 6% discount

Network: 1 Gbps, 3 TB Traffic

IP: 1 x IPv4
VPS Hanoi Vietnam CPU 8, RAM 32GB, SSD 50GB
CPU: 8 Core

RAM: 32 GB

Disk: 50 GB SSD

Pay 3 months, get 1% discount
Pay 6 months, get 2% discount
Pay 12 months, get 4% discount
Pay 24 months, get 6% discount

Network: 1 Gbps, Traffic 3 TB

IP: 1 x IPv4
VPS Hanoi Vietnam CPU 16, RAM 32GB, SSD 50GB
CPU: 16 Core

RAM: 32 GB

Disk: 50 GB SSD

Pay 3 months, get 1% discount
Pay 6 months, get 2% discount
Pay 12 months, get 4% discount
Pay 24 months, get 6% discount

Network: 1 Gbps, 3 TB Traffic

IP: 1 x IPv4
VPS: Hanoi : Vietnam.. Your own fast server environment
  Vps Hosting
Hosting on a Virtual Private Server, often known more frequently as shared hosting, is relatively equivalent to hosting on a Virtual Private Server (VPS). Both of these setups are capable of supporting a number of users at the same time, which allows numerous users to share a single physical server. Hosting, on the other hand, grants you a great deal of control over the service, making it possible for you to restrict access to any services or data that you believe to be acceptable for the situation. Therefore, the performance of your website will not be affected in any way by this event, even in the event that another user on the same server uses up all of the resources that are allocated to them.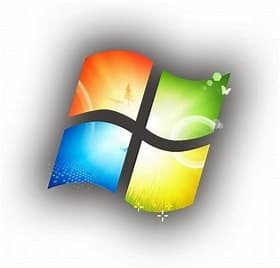 Why do people ask about virtual private servers (VPS) in Vietnam?
Web hosting on a virtual private server provides you greater control over the resources of your server, including its memory and processing capacity. This sort of hosting is known as VPS hosting. It consolidates all of the files and information pertaining to a website into a single, easily accessible area. When a searcher enters in your domain, the VPS hosting will "serve up" (also known as "display") your website to them on their screen. It does this by utilizing virtualization technology to partition the resources of the supercomputer into a number of other "clones." Imagine it as a single piece of hardware that can take the place of a number of different servers.
Why would you want to use a virtual private server in Vietnam rather than a shared hosting service?
When it comes to technology, virtual private servers (VPSs) have a number of important advantages over shared hosting. Technically speaking, virtual private server environments are still considered "shared" environments. This is due to the fact that multiple users continue to run on the same physical server (as more than one user will continue to run on the same physical server). In spite of this, the technology relies on convoluted processes for both the distribution of resources and the segregation of users. The allocation of resources is the primary point of differentiation. We are now operating with a reduced number of users who are sharing the available hardware. Although it seems as though each is operating on its own "private" server, in reality, each one actually has its own separate dedicated environment. With a virtual private server, often known as a VPS, you will have full control over the software and hardware that are utilized by your server. Shared hosting, on the other hand, restricts your administrative access to a certain degree. The software configurations cannot be changed in any way. On the other hand, if you use a virtual private server, also known as a VPS, you won't need to rely on anybody else for technical assistance because you can handle everything yourself.
How can I get started with the Vietnam VPS hosting provided by Dmca4free?
If you want to use a Virtual Private Server (VPS) host in Vietnam, it is likely that you are already familiar with the essential concepts and abilities involved in managing servers. You can, however, rely on Dmca4free to handle the arrangement of things on your behalf. If you are in immediate need of assistance, do not hesitate to get in touch with our support team, which is available around the clock.
Which Virtual Private Server (VPS) Hosting Provider Is the Best in Vietnam, and Why Should I Choose Dmca4Free?
Web designers, authors, resellers, and business owners that operate online stores are the target customers for the Vietnam-based virtual private server (VPS) hosting solutions that we provide. We provide you complete power over your hosting environment, which not only provides you with piece of mind but also makes it possible for your company to maintain its security, adaptability, reliability, and scalability as it grows.