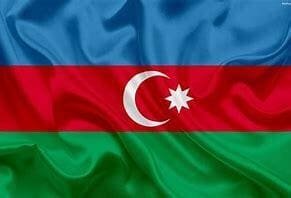 Cloud VPS Servers Azerbaijan Baku
Cloud VPS Azerbaijan Baku CPU 1x, RAM 512MB, SSD 20GB
Core: 1x

RAM: 512MB

Disk: 20GB SSD

Pay 3 months, get 1% discount
Pay 6 months, get 2% discount
Pay 12 months, get 4% discount
Pay 24 months, get 6% discount

IP: 1x IPv4

OS: Linux

Network: 250 Mbit/s, traffic unlimited
Cloud VPS Azerbaijan Baku CPU 1x, RAM 1GB, SSD 30GB
Core: 1x

RAM: 1GB

Disk: 30GB SSD

Pay 3 months, get 1% discount
Pay 6 months, get 2% discount
Pay 12 months, get 4% discount
Pay 24 months, get 6% discount

IP: 1x IPv4

OS: Linux

Network: 250 Mbit/s, traffic unlimited
Cloud VPS Azerbaijan Baku CPU 2x, RAM 2GB, SSD 50GB
Core: 2x

RAM: 2GB

Disk: 50GB SSD

Pay 3 months, get 1% discount
Pay 6 months, get 2% discount
Pay 12 months, get 4% discount
Pay 24 months, get 6% discount

IP: 1x IPv4

OS: Linux

Network: 250 Mbit/s, traffic unlimited
Cloud VPS Azerbaijan Baku CPU 2x, RAM 4GB, SSD 100GB
Core: 2x

RAM: 4GB

Disk: 100GB SSD

Pay 3 months, get 1% discount
Pay 6 months, get 2% discount
Pay 12 months, get 4% discount
Pay 24 months, get 6% discount

IP: 1x IPv4

OS: Linux

Network: 250 Mbit/s, traffic unlimited
Cloud VPS Azerbaijan Baku CPU 4x, RAM 4GB, SSD 100GB
Core: 4x

RAM: 4GB

Disk: 100GB SSD

Pay 3 months, get 1% discount
Pay 6 months, get 2% discount
Pay 12 months, get 4% discount
Pay 24 months, get 6% discount

IP: 1x IPv4

OS: OS

Network: 250 Mbit/s, traffic unlimited
Cloud VPS Azerbaijan Baku CPU 2x, RAM 8GB, SSD 200GB
Core: 2x

RAM: 8GB

Disk: 200GB SSD

Pay 3 months, get 1% discount
Pay 6 months, get 2% discount
Pay 12 months, get 4% discount
Pay 24 months, get 6% discount

IP: 1x IPv4

OS: OS

Network: 250 Mbit/s, traffic unlimited
Cloud VPS Azerbaijan Baku CPU 4x, RAM 8GB, SSD 200GB
Core: 4x

RAM: 8GB

Disk: 200GB SSD

Pay 3 months, get 1% discount
Pay 6 months, get 2% discount
Pay 12 months, get 4% discount
Pay 24 months, get 6% discount

IP: 1x IPv4

OS: OS

Network: 250 Mbit/s, traffic unlimited
Cloud VPS Azerbaijan Baku CPU 6x, RAM 6GB, SSD 200GB
Core: 6x

RAM: 6GB

Disk: 200GB SSD

Pay 3 months, get 1% discount
Pay 6 months, get 2% discount
Pay 12 months, get 4% discount
Pay 24 months, get 6% discount

IP: 1x IPv4

OS: OS

Network: 250 Mbit/s, traffic unlimited
Cloud VPS Azerbaijan Baku CPU 7x, RAM 16GB, SSD 400GB
Core: 7x

RAM: 16GB

Disk: 400GB SSD

Pay 3 months, get 1% discount
Pay 6 months, get 2% discount
Pay 12 months, get 4% discount
Pay 24 months, get 6% discount

IP: 1x IPv4

OS: OS

Network: 250 Mbit/s, traffic unlimited
Cloud VPS Azerbaijan Baku CPU 6x, RAM 8GB, SSD 100GB
Core: 6x

RAM: 8GB

Disk: 100GB SSD

Pay 3 months, get 1% discount
Pay 6 months, get 2% discount
Pay 12 months, get 4% discount
Pay 24 months, get 6% discount

IP: 1x IPv4

OS: OS

Network: 250 Mbit/s, traffic unlimited
Cloud VPS Azerbaijan Baku CPU 8x, RAM 16GB, SSD 400GB
Core: 8x

RAM: 16GB

Disk: 400GB SSD

Pay 3 months, get 1% discount
Pay 6 months, get 2% discount
Pay 12 months, get 4% discount
Pay 24 months, get 6% discount

IP: 1x IPv4

OS: OS

Network: 250 Mbit/s, traffic unlimited
Cloud VPS Azerbaijan Baku CPU 8x, RAM 32GB, SSD 600GB
Core: 8x

RAM: 32GB

Disk: 600GB SSD

Pay 3 months, get 1% discount
Pay 6 months, get 2% discount
Pay 12 months, get 4% discount
Pay 24 months, get 6% discount

IP: 1x IPv4

OS: OS

Network: 250 Mbit/s, traffic unlimited
DMCA4FREE, we provide services related to VPS Hosting Servers, Windows VPS Servers, Linux VPS Servers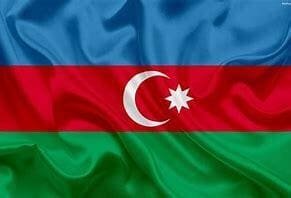 DMCA4FREE is in a league of its own when it comes to the variety of webhosting solutions available.
I hope your day is going well so far! We would like to take this opportunity to thank you for visiting DMCA4FREE.COM, where we hope to win your business as a dependable VPS hosting provider.
We have state-of-the-art data centers located in every region of the world. Windows Virtual Private Server hosting is now available on top of Linux VPS hosting. We are of the opinion that it is feasible to maintain web hosting server expenses at a level that is manageable. Each and every one of our servers has been constructed to the highest possible standards, and they are powered by robust CPUs sourced from both Intel and AMD.
The year 2013 marks the commencement of the mission for DMCA4FREE. Our objective was to reduce the cost of using hosting servers so that it was more accessible to everyone. There is no correlation between the size of your firm and the significance of providing a healthy and positive working environment for your staff members. You will need a web server that is capable of adapting to your particular requirements. If you are a web professional or the owner of a company that has a digital attitude, you are eligible to use DMCA4FREE free of charge.
We were current on all of the most recent happenings in the world at the time. VPS hosting is still required even if you only care about the functionality and speed of your website. To that end, we put forth a lot of effort to guarantee the safety and dependability of the website hosting services we provide. DMCA4FREE strives every day to improve the quality of the webhosting services that they provide. Do you require a hosting platform that can scale along with the expansion of your company? You might become a member of DMCA4FREE in practically no time at all!
If you run a business on the internet and are looking for the most dependable VPS Hosting Servers that will help you become more productive while simultaneously reducing the costs of running your company, it's about time you looked out dmca4free.com. Continue reading if you own a website and are interested in discovering the most dependable VPS Hosting Servers that will increase your productivity while reducing the amount of money you spend on hosting it.
Each Virtual Private Server (VPS) service that we provide is well explained on our website, which can be accessed at dmca4free.com.
The site will make available for review a description of our servers, which will include the required central processing unit (CPU), RAM, and hard disk drive (HDD) space, in addition to the costs involved with renting one of our servers. This description will also be available to view. Pick the Virtual Private Server (VPS) that meets all of your requirements while spending the least amount of money possible through our business.
We are aware that the success of your online business has a direct impact on your bottom line. As a result, we provide a full suite of Virtual Private Servers (VPS) in a variety of worldwide locations, including Amsterdam in the Netherlands, Bangkok in Thailand, Seoul in South Korea, Kiev in Ukraine, Singapore, and a number of other cities around the world.
The hosting requirements of your web-based business can be met by utilizing our Virtual Private Servers, which provide complete autonomy and safety.