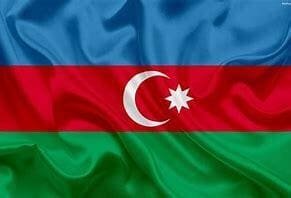 Cloud VPS Servers Azerbaijan Baku
Cloud VPS Azerbaijan Baku CPU 1, RAM 1GB, SSD 20GB
CPU: 1 Core

RAM: 1GB

Disk: 20GB SSD

Pay 3 months, get 1% discount
Pay 6 months, get 2% discount
Pay 12 months, get 4% discount
Pay 24 months, get 6% discount

Network: 150 Mbit/s, Traffic 1TB

IP: 1 x IPv4, DC2
Cloud VPS Azerbaijan Baku CPU 1, RAM 2GB, SSD 20GB
CPU: 1 Core

RAM: 2 GB

Disk: 20 GB SSD

Pay 3 months, get 1% discount
Pay 6 months, get 2% discount
Pay 12 months, get 4% discount
Pay 24 months, get 6% discount

Network: 150 Mbps, Bandwidth 2TB

IP: 1 x IPv4, DC2
Cloud VPS Azerbaijan Baku CPU 2, RAM 4GB, SSD 80GB
CPU: 2 Core

RAM: 4GB

Disk: 80GB SSD

Pay 3 months, get 1% discount
Pay 6 months, get 2% discount
Pay 12 months, get 4% discount
Pay 24 months, get 6% discount

Network: 150 Mbit/s, Traffic 4TB

IP: 1 x IPv4
Cloud VPS Azerbaijan Baku CPU 4, RAM 8GB, SSD 160GB
CPU: 4 Core

RAM: 8 GB

Disk: 160 GB SSD

Pay 3 months, get 1% discount
Pay 6 months, get 2% discount
Pay 12 months, get 4% discount
Pay 24 months, get 6% discount

Network: 150 Mbit/s, Traffic 5TB

IP: 1 x IPv4
Cloud VPS Azerbaijan Baku CPU 6, RAM 16GB, SSD 320GB
CPU: 6 Core

RAM: 16GB

Disk: 320GB SSD

Pay 3 months, get 1% discount
Pay 6 months, get 2% discount
Pay 12 months, get 4% discount
Pay 24 months, get 6% discount

Network: 150 Mbps , Traffic 7TB

IP: 1 x IPv4
Cloud VPS Azerbaijan Baku CPU 8, RAM 32GB, SSD 640GB
CPU: 8 Core

RAM: 32 GB

Disk: 640 GB SSD

Pay 3 months, get 1% discount
Pay 6 months, get 2% discount
Pay 12 months, get 4% discount
Pay 24 months, get 6% discount

Network: 150 Mbps, Traffic 9TB

IP: 1 x IPv4
Cloud VPS Azerbaijan Baku CPU 12, RAM 48GB, SSD 960GB
CPU: 12 Core

RAM: 48 GB

Disk: 960 GB SSD

Pay 3 months, get 1% discount
Pay 6 months, get 2% discount
Pay 12 months, get 4% discount
Pay 24 months, get 6% discount

Network: 150 Mbps, Traffic 13TB

IP: 1 x IPv4
Cloud VPS Azerbaijan Baku CPU 16, RAM 64GB, SSD 1280GB
CPU: 16 Core

RAM: 64 GB

Disk: 1280 GB SSD

Pay 3 months, get 1% discount
Pay 6 months, get 2% discount
Pay 12 months, get 4% discount
Pay 24 months, get 6% discount

Network: 150 Mbps, Traffic 17TB

IP: 1 x IPv4
Cloud VPS Azerbaijan Baku CPU 32, RAM 192GB, SSD 3840GB
CPU: 32 Core

RAM: 192 GB

Disk: 3840 GB SSD

Pay 3 months, get 1% discount
Pay 6 months, get 2% discount
Pay 12 months, get 4% discount
Pay 24 months, get 6% discount

Network: 150 Mbps, Traffic 33TB

IP: 1 x IPv4
DMCA4FREE, we provide services related to VPS Hosting Servers, Windows VPS Servers, Linux VPS Servers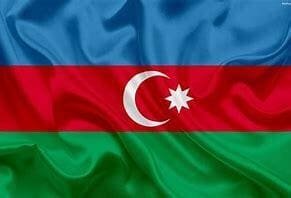 Cloud VPS Servers Azerbaijan Baku
DMCA4Free VPS Server Hosting in Azerbaijan: Empowering Baku's Digital Landscape
Introduction:
In the heart of the dynamic cityscape of Baku, Azerbaijan, a transformative digital revolution is underway. With technology as the driving force behind progress, the demand for reliable and secure VPS (Virtual Private Server) hosting solutions has surged. Enter DMCA4Free.com, a pioneer in providing DMCA-compliant VPS server hosting services in Azerbaijan's vibrant capital. In this article, we explore how DMCA4Free.com is shaping the digital future of Baku by offering top-tier VPS hosting that aligns with international standards while fostering innovation and data security.
The Digital Revolution in Baku:
Baku, the economic and cultural hub of Azerbaijan, has witnessed rapid growth in its tech sector. Startups, enterprises, and individual entrepreneurs are all seeking robust hosting solutions to power their online ventures. As digital entrepreneurship gains momentum, the need for dependable VPS hosting becomes paramount, enabling businesses to run efficiently and scale effortlessly.
DMCA4Free.com: Redefining VPS Hosting:
DMCA4Free.com stands out as a trailblazer in the VPS hosting arena, especially in light of the DMCA (Digital Millennium Copyright Act) compliance requirements. Catering to the unique demands of Baku's tech ecosystem, DMCA4Free.com provides VPS hosting solutions that safeguard clients' digital assets while respecting copyright laws. By offering hosting that's free from DMCA takedowns and content removal hassles, DMCA4Free.com empowers businesses to focus on growth and innovation.
Key Features of DMCA4Free.com's VPS Hosting:
1. **Robust Security Infrastructure:** The VPS servers are fortified with state-of-the-art security protocols, ensuring data integrity and protection against cyber threats. This is crucial in an era where digital breaches are becoming increasingly common.
2. **High Performance:** DMCA4Free.com's VPS hosting boasts high-performance servers with ample resources to guarantee smooth website operations and application performance. This is essential for delivering exceptional user experiences and retaining online visitors.
3. **Data Privacy:** Recognizing the significance of data privacy, DMCA4Free.com adheres to stringent privacy standards, securing sensitive information from unauthorized access.
4. **24/7 Technical Support:** The hosting service includes round-the-clock technical support, ensuring that clients receive assistance whenever they need it. This level of support is a testament to DMCA4Free.com's commitment to customer satisfaction.
5. **Localized Servers in Azerbaijan:** By having servers situated within Azerbaijan, DMCA4Free.com ensures minimal latency and quicker data access for local clients. This localization significantly enhances website loading speeds and overall user satisfaction.
Empowering Baku's Digital Entrepreneurs:
DMCA4Free.com's dedication to providing DMCA-compliant VPS hosting fills a crucial gap in Baku's tech landscape. Entrepreneurs, startups, and enterprises no longer need to compromise on copyright compliance to host their digital platforms. This alignment with international copyright standards encourages responsible digital entrepreneurship and opens doors to global audiences.
Conclusion:
As Baku propels forward in its digital journey, reliable and compliant VPS hosting solutions like those offered by DMCA4Free.com serve as the bedrock of this technological evolution. By providing secure, high-performance hosting that adheres to international copyright laws, DMCA4Free.com empowers Baku's digital entrepreneurs to explore innovation without borders. This collaboration between technology and compliance paves the way for a thriving digital future where Baku stands proudly as a tech-savvy global player.